Deer Head Stag Trophy (Large)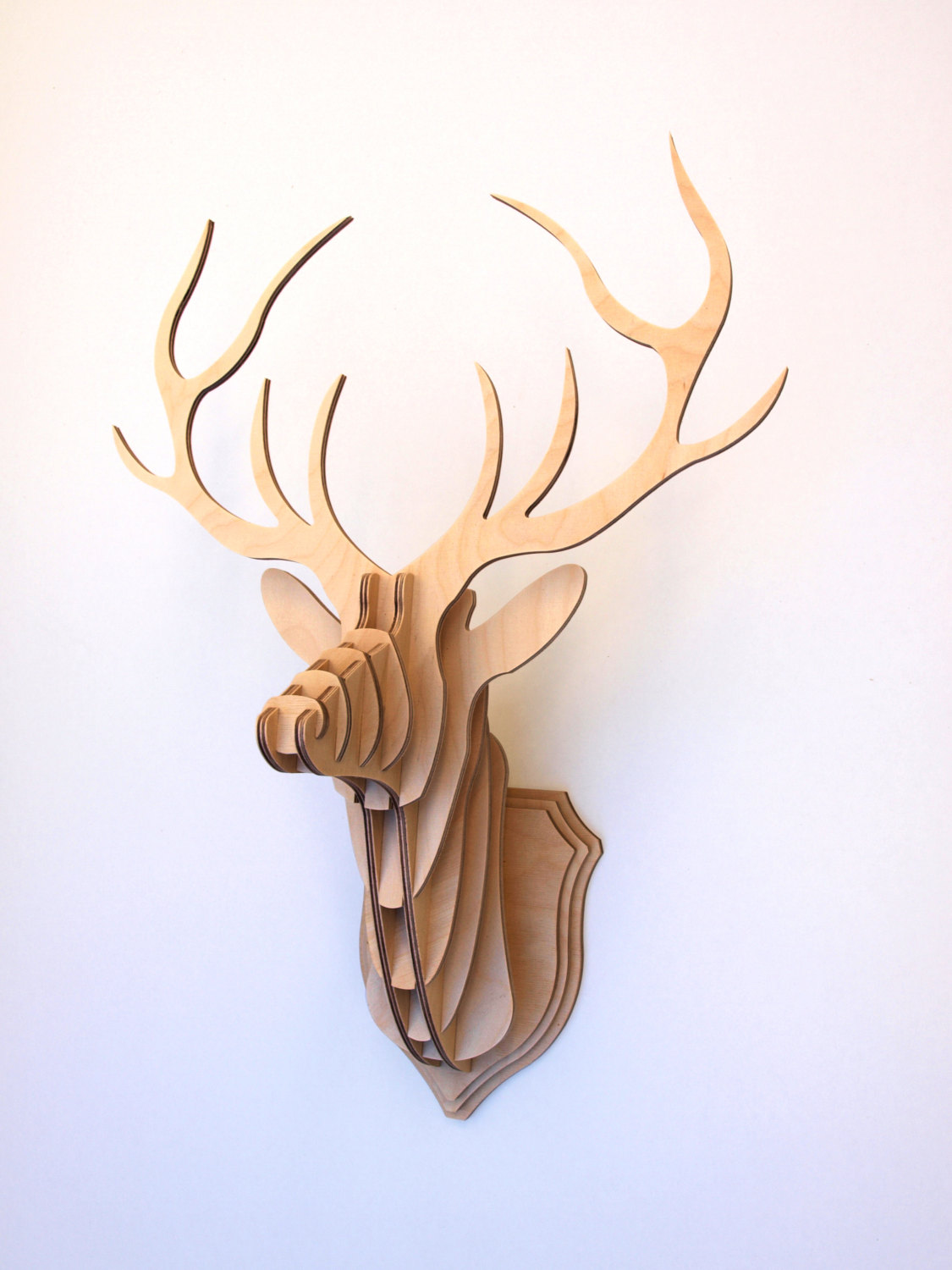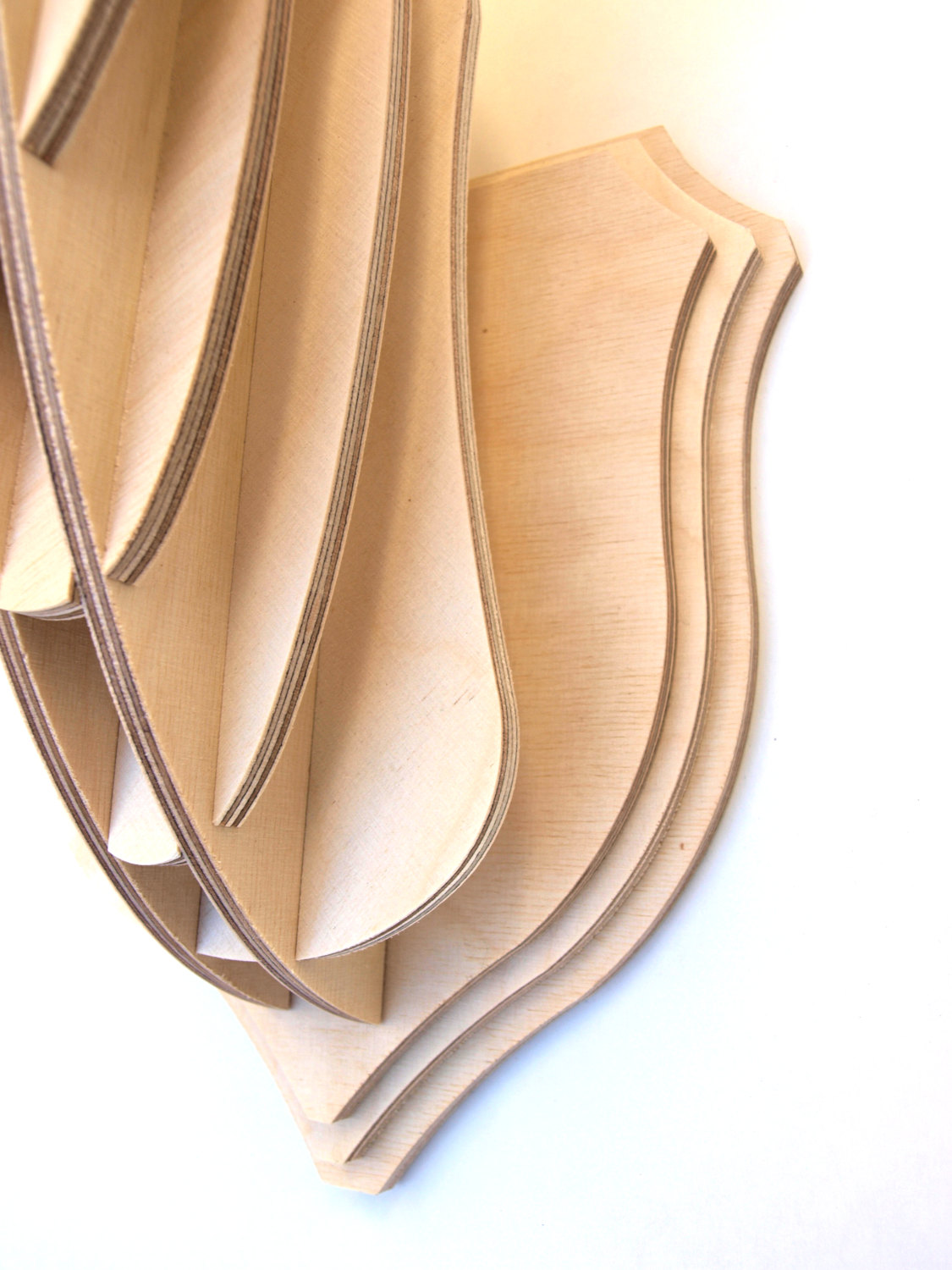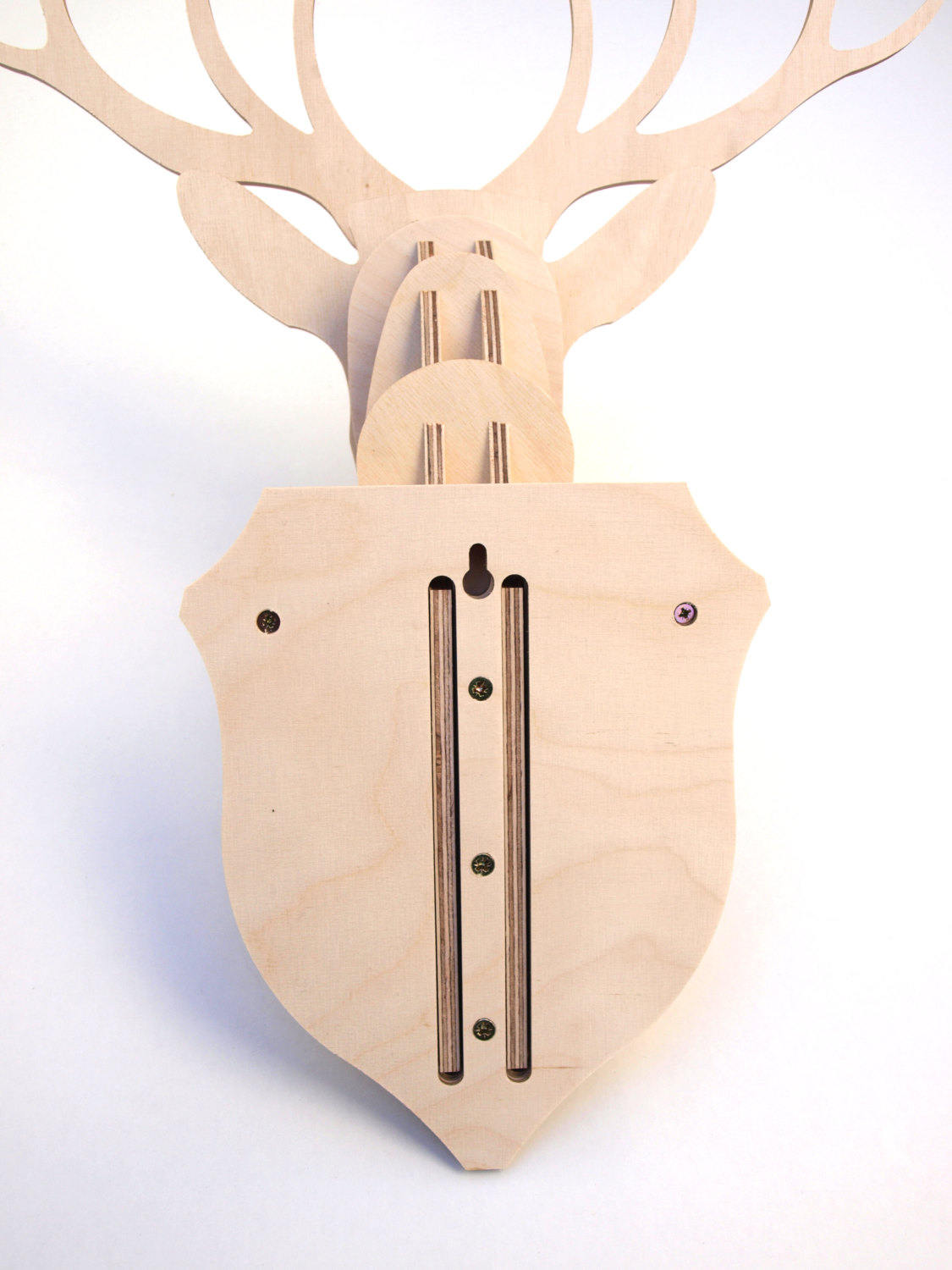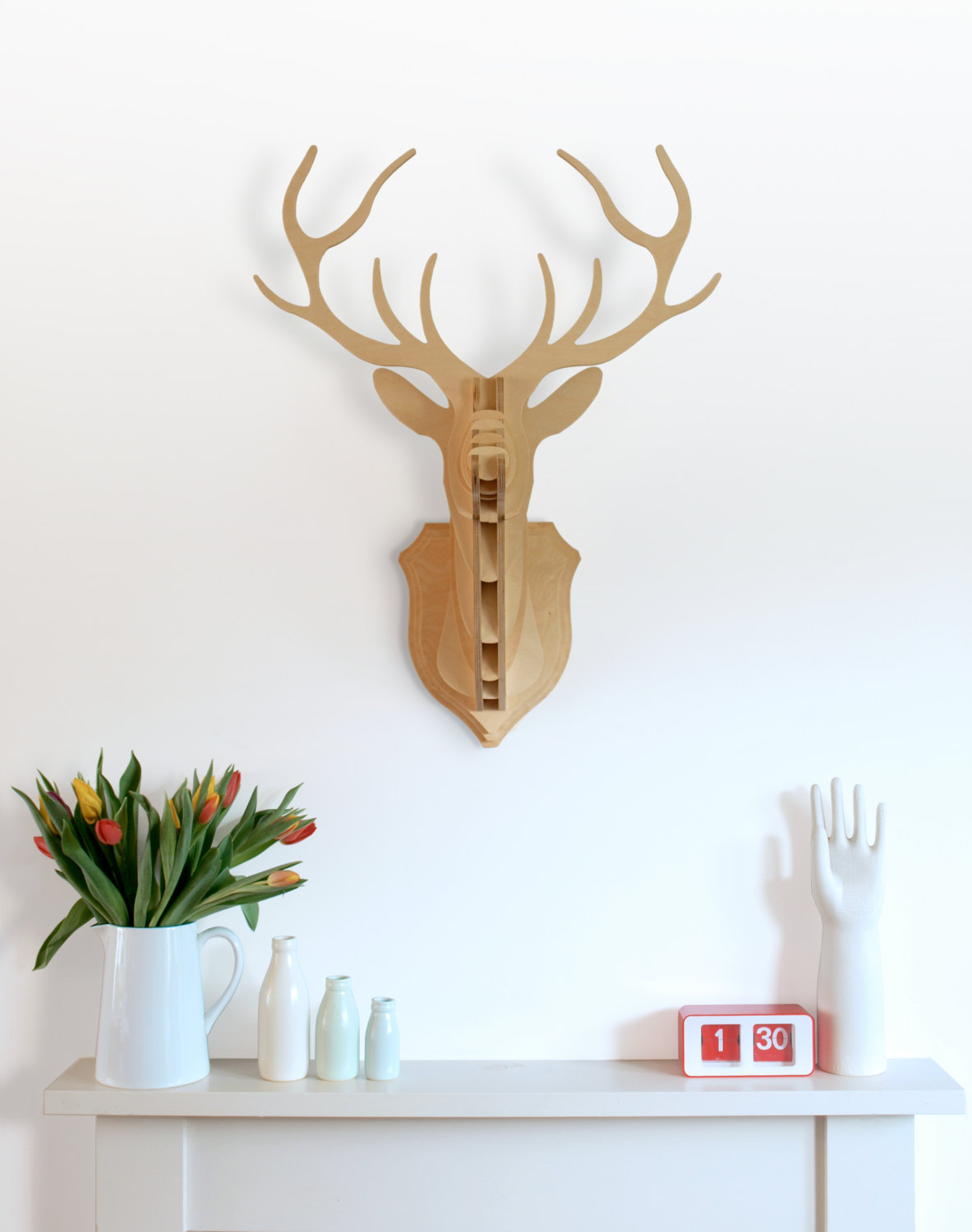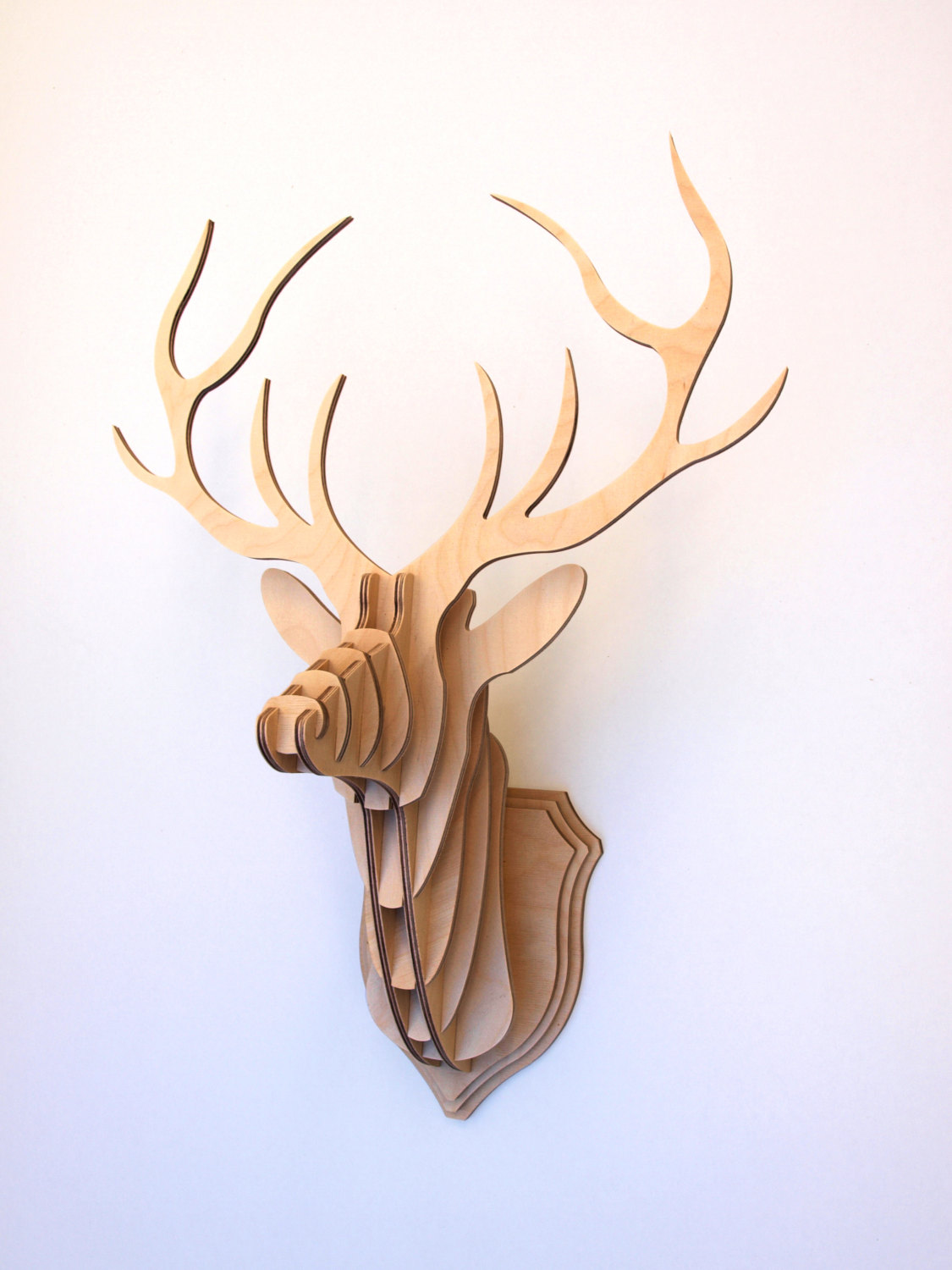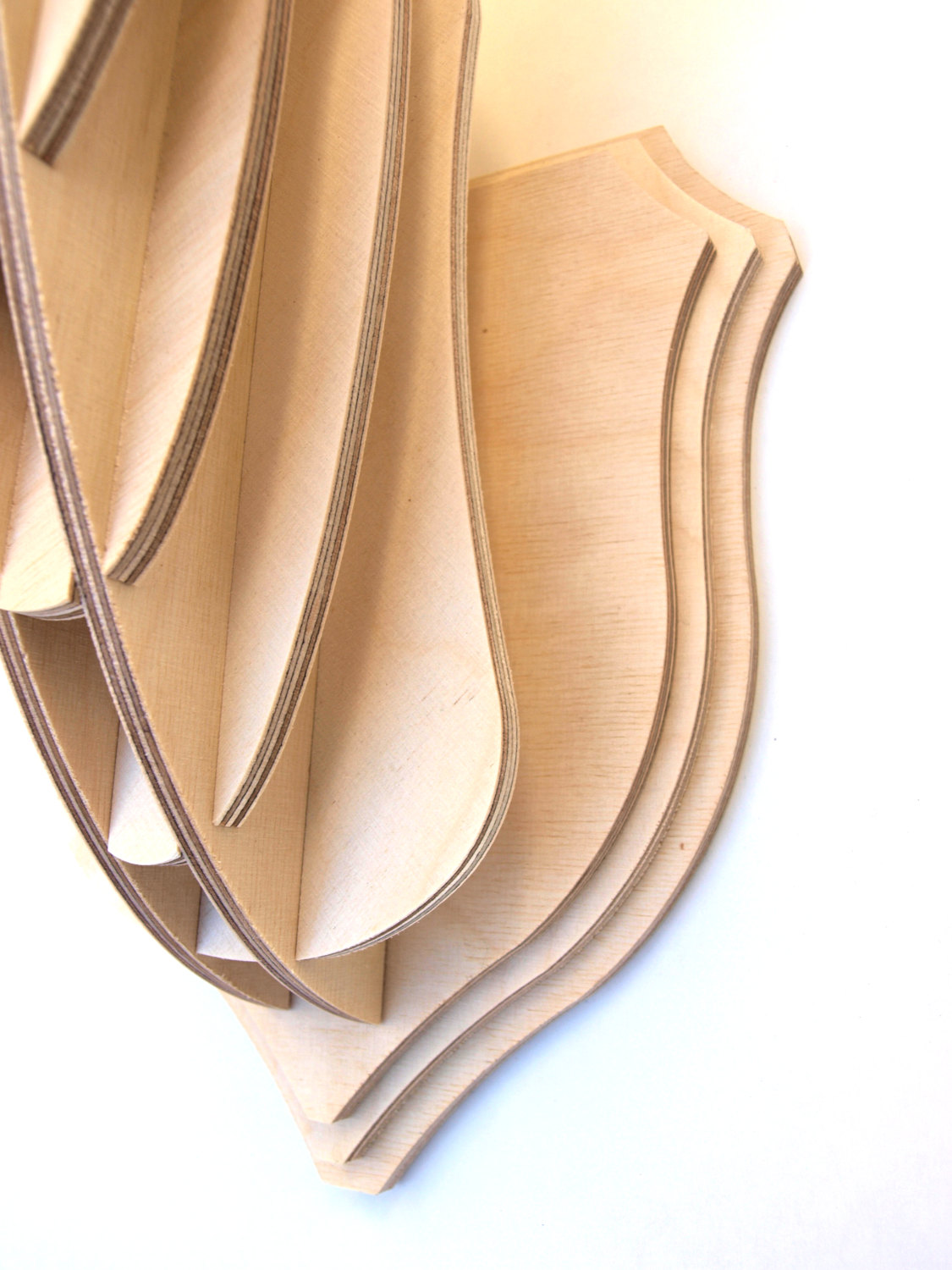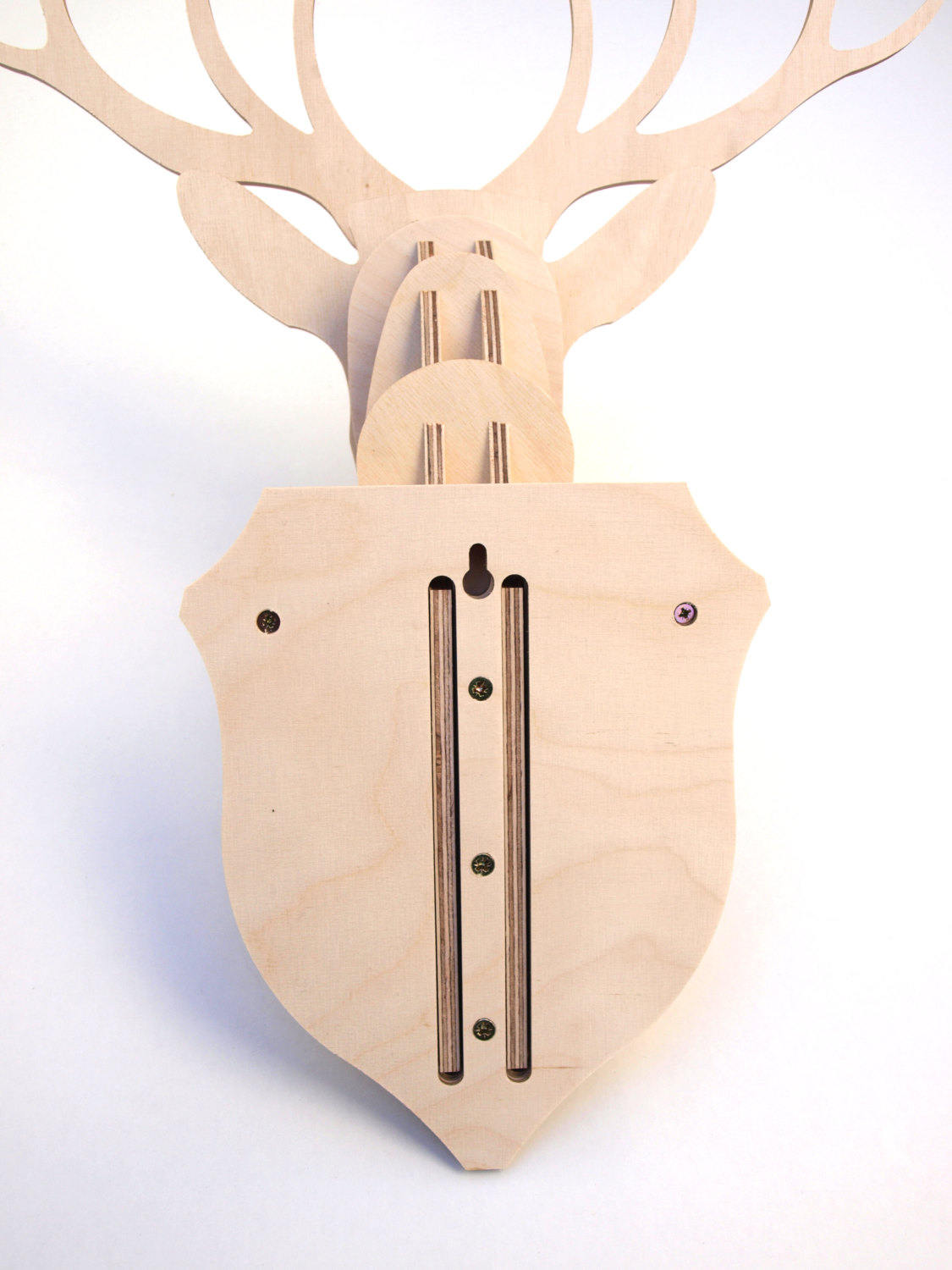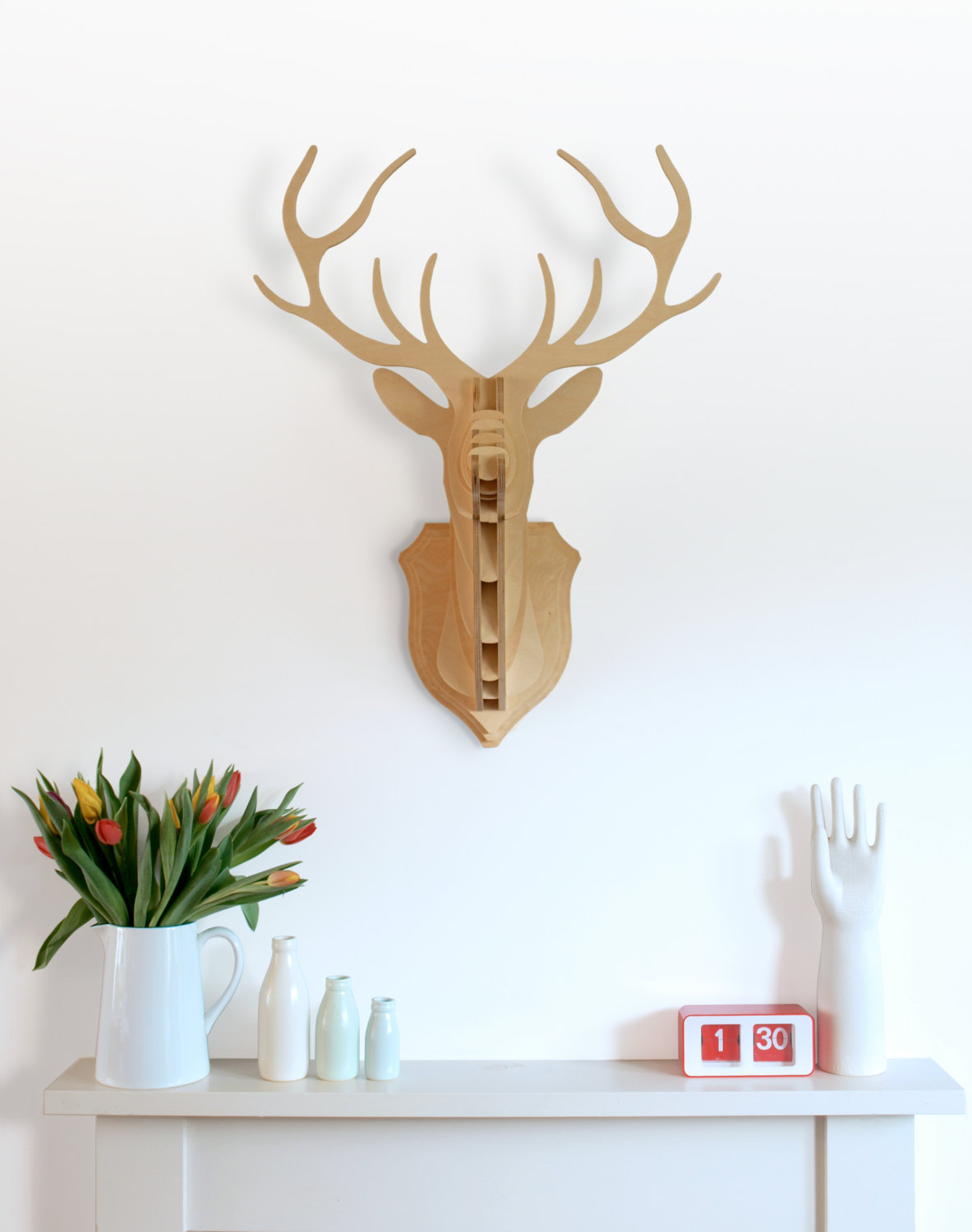 Deer Head Stag Trophy (Large)
Show off your prestige by mounting this faux deer stag head in your home, studio or office. This large size handsome wooden stag head trophy is constructed from 14 (9mm thick!) interlocking components, complete with its own unique 3 layered shield mount. The deer is precisely machined and incredibly stable once built (much more sturdy than cardboard or horrible MDF!) so solid in fact that it should last a lifetime.

The neutral high quality birch plywood finish can be left as shown or painted to suit your personal taste.

It will be delivered flat packed to prevent transit damage. Detailed assembly instructions are provided to help explain how to build your stag in less than 5 minutes.

The deer is weighs less than 3Kgs and is designed to be mounted on your wall with the use of a single screw or simply left to rest against it. All required fittings, including a wall plug and screw, will also be provided for your convenience.
Materials:
Made from high specification 9mm thick birch plywood.
Size:
76x58x34cm at its longest (tallest), widest and deepest points.
Shipping:
No extra postage costs will be added. International postage costs are already included in the price. All items will be sent via Royal Mails delivery service and all orders will be processed with the utmost efficiency.
Please feel free to contact me if you have any questions, I will be more than happy to help.