Balloon Pin House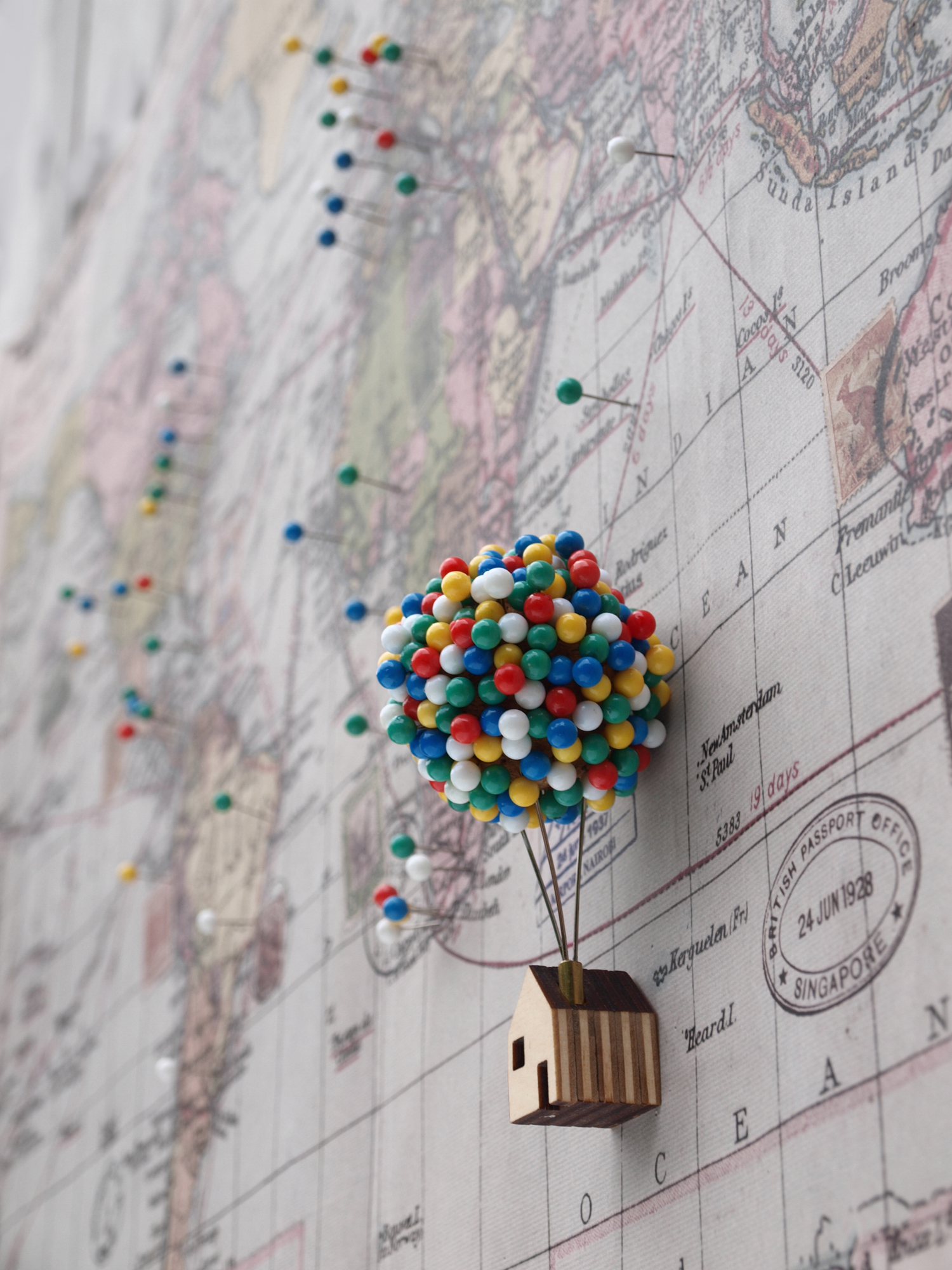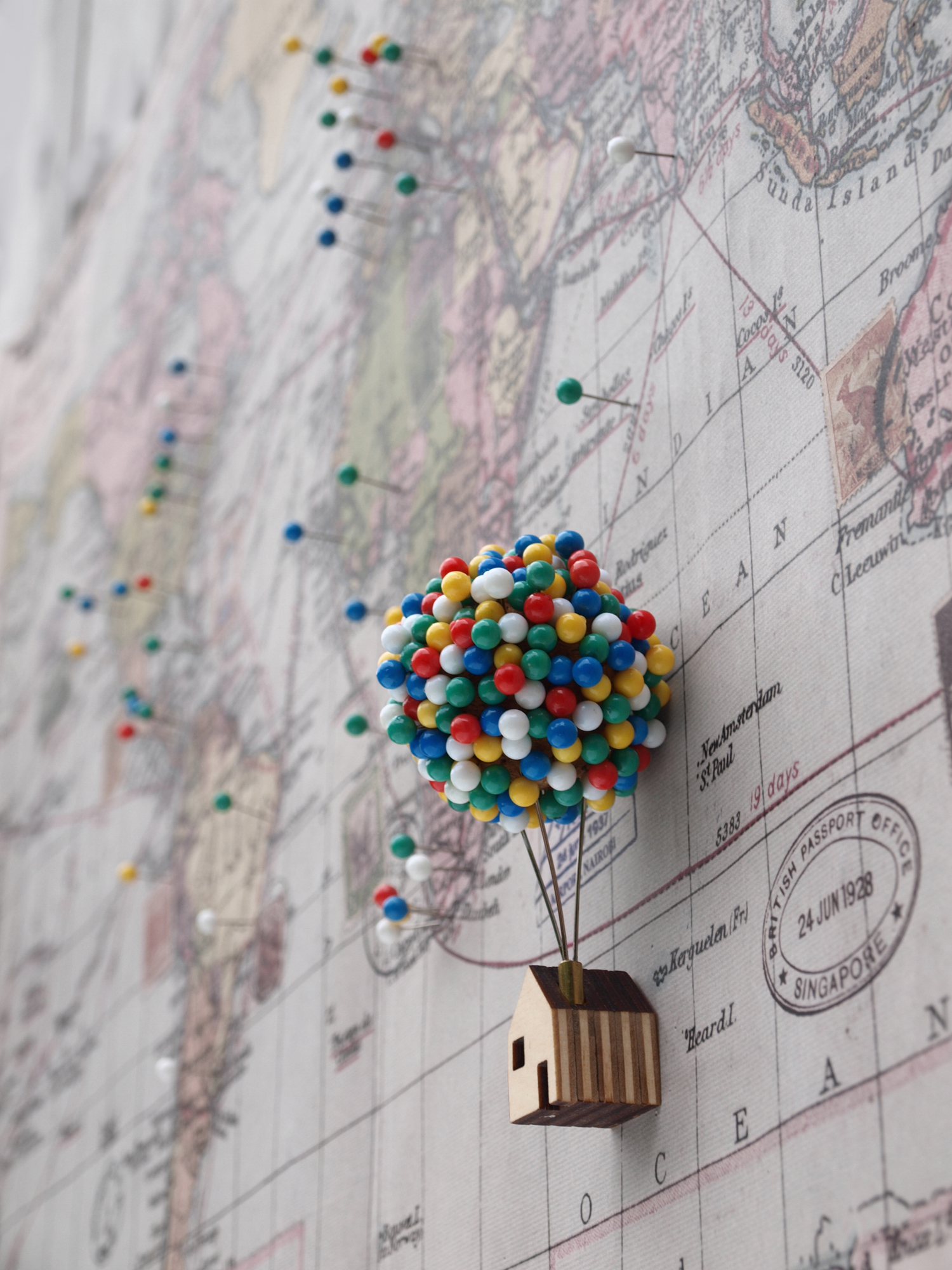 Balloon Pin House
Whether you need to pin up a pin-up, or drop a pin on a map, the Balloon Pin House provides an enchanting place for you to store your map or noticeboard pins.
300 individual pins float above a tiny rooftop in a miniature balloon cluster.
Arrange your balloons by simply pressing each pin in to a solid cork ball core. Each ball is securely mounted upon three robust steel pins protruding from a tiny brass tubed chimney. The small wooden plywood house base can be stood upright on flat surfaces or easily mounted on a wall, map or noticeboard using a single screw.
Why not brighten up your pin board with this fun and uplifting new product.
Please note: Pins are not pre-fitted in to the cork ball core. They are sent in a separate plastic poly-bag (as shown in the last image). Also, no wall screw is provided.

Size:
Height 10cm, Width 5cm, Depth 5cm

Materials:
Birch plywood, Cork, Plastic, Steel, Brass
Shipping:
No extra postage costs will be added. International postage costs are already included in the price. All items will be sent via Royal Mails delivery service and all orders will be processed with the utmost efficiency.
Please feel free to contact me if you have any questions, I will be more than happy to help.